Glen Eira City Council Gallery
Since opening in 1975, our Gallery has established a leading profile within the public gallery sector in Melbourne.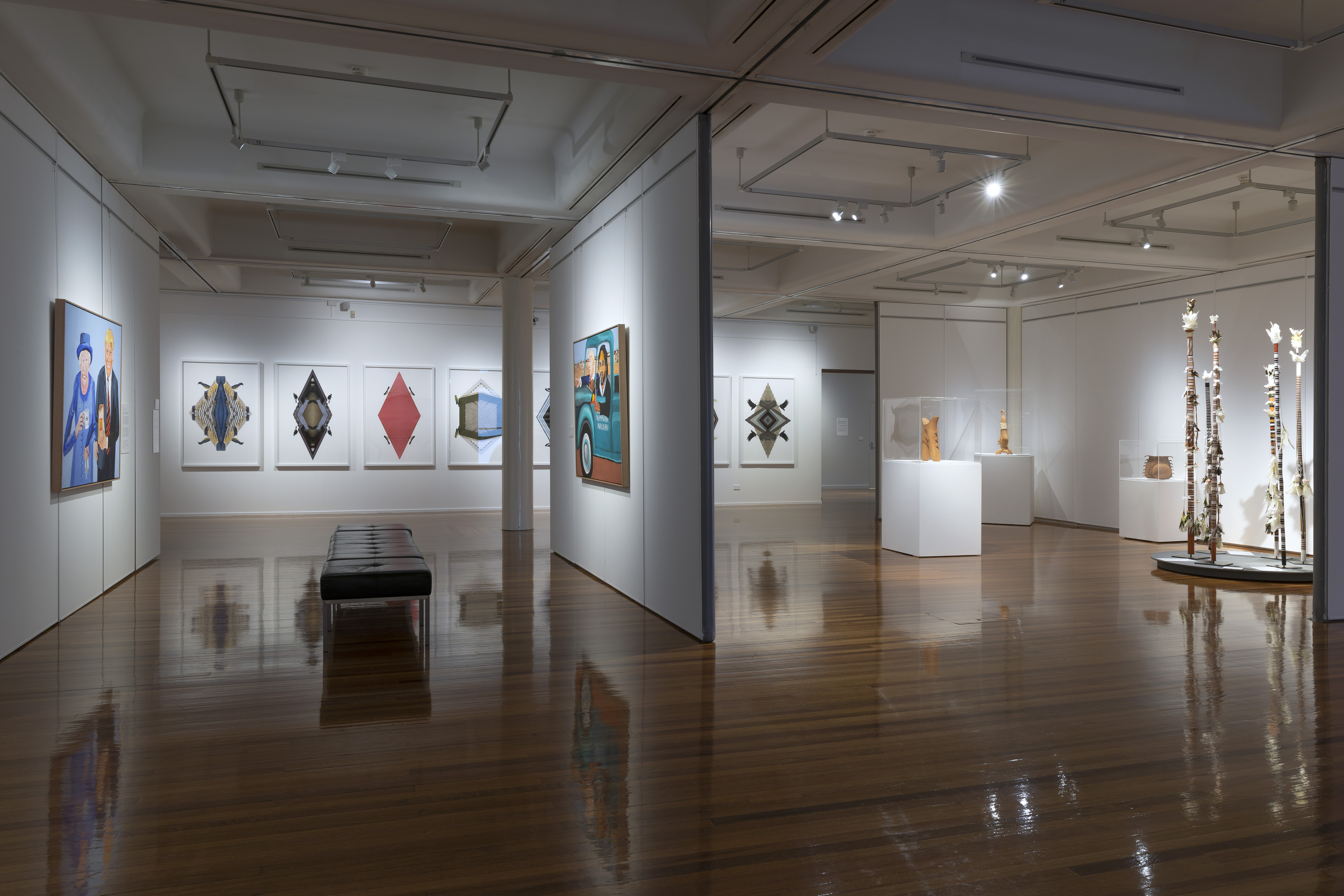 Located on the ground floor of the historic Glen Eira Town Hall, access to the Gallery is gained through the portico on Glen Eira Road, Caulfield.
The Gallery plays an important role in contributing to a rich cultural life for our residents and the wider community. Our gallery program features regular curated survey and thematic exhibitions, including the works of established and emerging contemporary Australian artists and a series of dynamic public programs for children and adults.
In addition to this, we also manage the A.M.E Bale Art Award.
School group visits to the Gallery are welcome upon prior arrangement with the Curator.
The Gallery is wheelchair accessible and there is accessible parking in Council's car park.
Significant Council curated exhibitions
The New Look: 1960s Fashion in Melbourne (2018)
Imagined Worlds (2017)
Home (2017)
A Collecting Vision: Ten Cubed (2016)
Sanctuary (2016)
Celebrating Style: 1950s fashion in Melbourne (2016)
Open Country: The Murrumbeena Boyds (2015) 
Perceptions of Space: Justin Collection (2014)
Louise Paramor: Emporium (2013)
Stephen Haley: Somewhere About Now (2012)
Robert Baines: A Visible Likeness (2011)
Farrell and Parkin: Topography of a Collaborative Mind (2010)
Jane Burton: Eye of the Beholder (2009).