Meet our Chief Executive Officer
Rebecca McKenzie is an accomplished leader with a successful executive career across three countries and three sectors.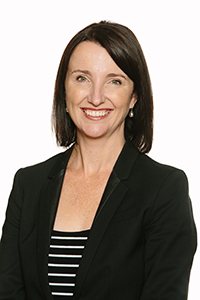 CEO of Glen Eira City Council since February 2016, Rebecca is passionate about local government's role in creating liveable and resilient communities with a pride of place. 
Responsible for a $160 million business which delivers more than 120 services to the Glen Eira community, Rebecca's prior roles have included CEO at Mitchell Shire Council and Director of Corporate Services at Yarra Ranges Council. She has also held senior executive roles at Swindon Borough Council in the UK, National University of Ireland in Dublin, and with the Queensland State Government.
A values-based leader who invests in people, Rebecca builds strong relationships at all levels, and mentors and coaches emerging leaders in the sector. She is also a Board Director of Zoos Victoria and sits on the South East Water Customer and Community Council.
Rebecca holds a Masters in Strategic Human Resource Management, a Bachelor of Arts and a Grad Cert in Business Administration. She is a graduate of the Australian Institute of Company Directors, and in 2018 was delighted to be named one of the Top 50 public sector women in Victoria.