Field Street Precinct - Planning Scheme Amendment C197glen
What does the amendment do?
The Amendment seeks to apply a Heritage Overlay (HO188) to the precinct.  The Amendment also includes the Statement of Significance for the precinct as an Incorporated Document in the Schedule to Clause 72.04.
The Field Street Precinct, encapsulating properties at 1-37 and 2-30 Field Street, Bentleigh, comprises 35 detached dwellings along both sides of the street.  This building stock consists almost entirely of single-storey brick and timber houses from the mid-1920s to the late 1930s; two more houses in similar styles appeared in the late 1940s, while the sole property of more recent origin is a pair of strata titled 1990s dwellings at No 24/24a.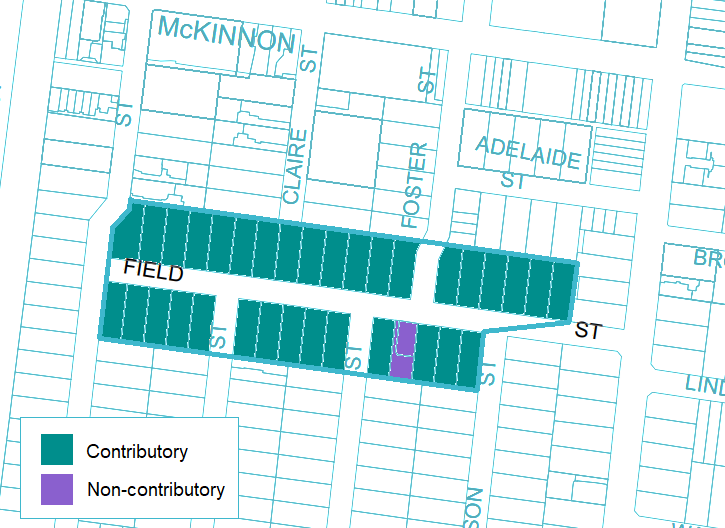 Approved amendment
The Minister for Planning has now approved Amendment C197 which applies a Heritage Overlay to the Field Street Precinct. The heritage protection came into effect on 10 June 2021 when notice of approval was published in the Victoria Government Gazette. The approved amendment is what Council adopted and lodged with the Minister.
Details of exhibited and approved admendment
To view the Amendment and support documentation, visit the Victorian Government's Planning website.