Applications have closed for the main gallery space for 2022.
Gallery Two
Applications now open
We are currently accepting applications for exhibitions in Gallery Two for the first half of 2023.
Gallery Two is a 20 square metre exhibition space with LED lighting and a flexible hanging system. The space is FREE for local emerging artists, schools and community groups to use, and includes curatorial advice and installation assistance. Exhibitions run for approximately four weeks. 
It's easy to apply. Simply complete the application form, with your CV, six high-quality artwork images and a short statement (maximum 200 words) about the exhibition concept by Sunday 20 November.
For further information contact Diane Soumilas — Gallery Co-ordinator/Curator on 9524 3214 or via email arts@gleneira.vic.gov.au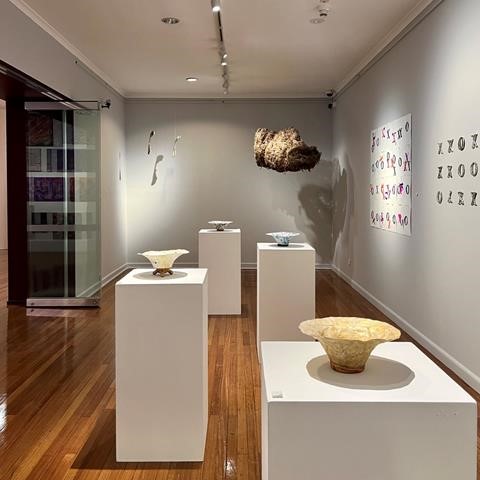 Installation view: Denise Honan. Artifacts.
5 May–5 June 2022