This years Storytelling Festival was a cultural extravaganza of music, comedy, stories and workshops.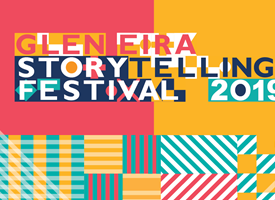 Stories help shine light in dark corners and bring communities together. The 2019 Glen Eira Storytelling Festival held from 22 June to 7 July continued to embrace storytelling in all its forms for all ages, interests and budgets.
From the story of four generations of First Nations women to nostalgia of the 'burbs, the challenges of the #MeToo movement, contemporary Indigenous art, the most cutting-edge digital cultural survival games and interactive virtual reality, this year's Festival once again brought captivating, provocative and meaningful stories to everyone in our rich, multifaceted community.