Not sure what to do with your free-time? Check out some of Youth Services' checklists, challenges, competitions and more.
Daily Planner
Get organised and set your goals with our downloadable daily planner. Keep on track with your to-do list, set reminders, monitor your goals and record your daily exercise and wellbeing. 
Self-Love Journal
Our Self-Love Journal is designed to help you learn how to prioritise your mental health. The journal is a tool you can use as a daily healthy habit into looking after yourself from the inside out.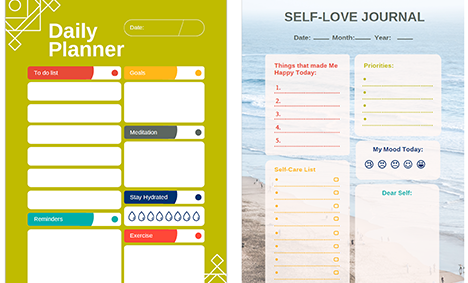 Need a reminder to take a pause?
Our Bingo is a great resource to help you take that well-deserved break in your day. Simply mark off any tiles that you completed in your day and watch your bingo board grow! 
Can you win work from home or Mindfulness BINGO?
Download Bingo Boards: Work from home Bingo, Mindfulness Bingo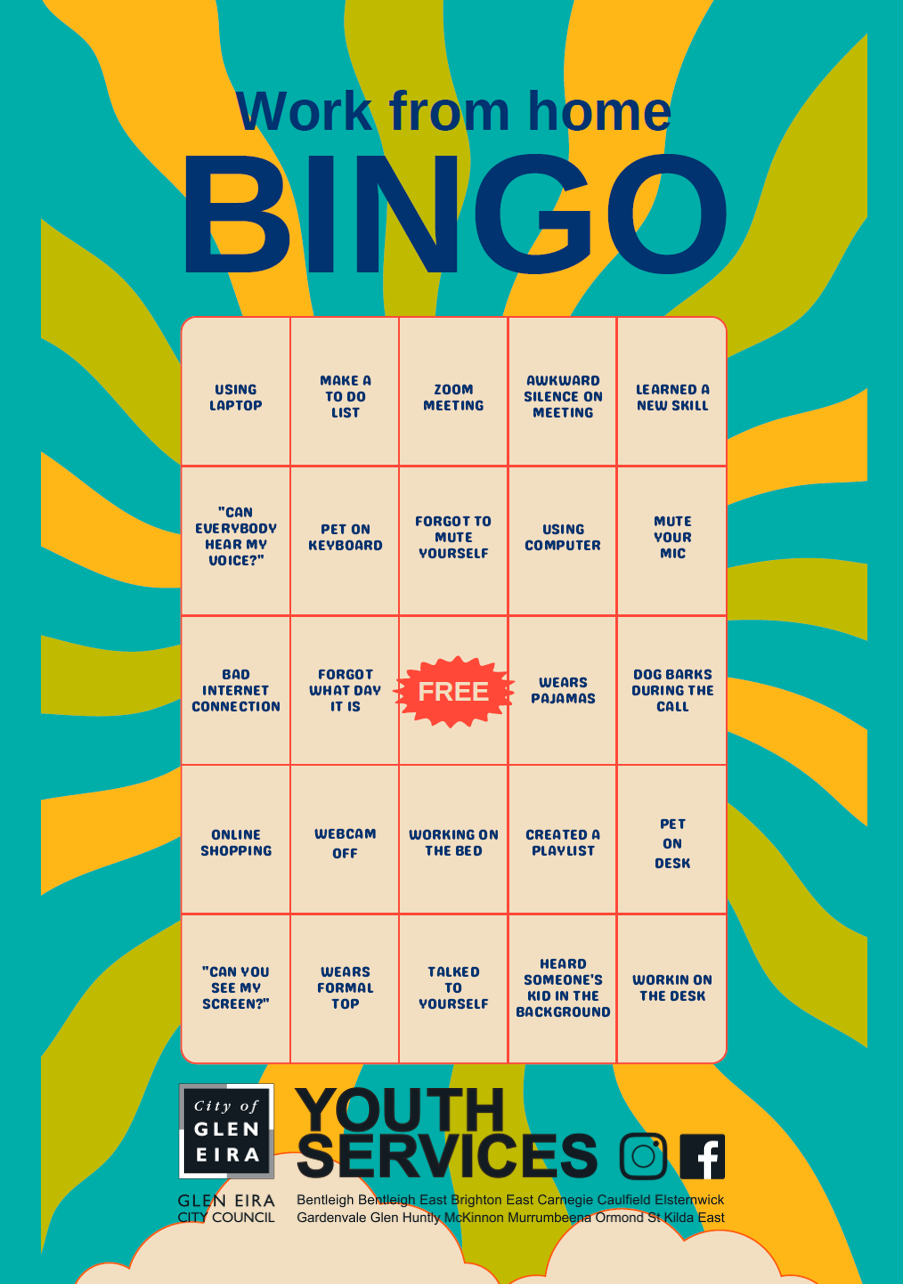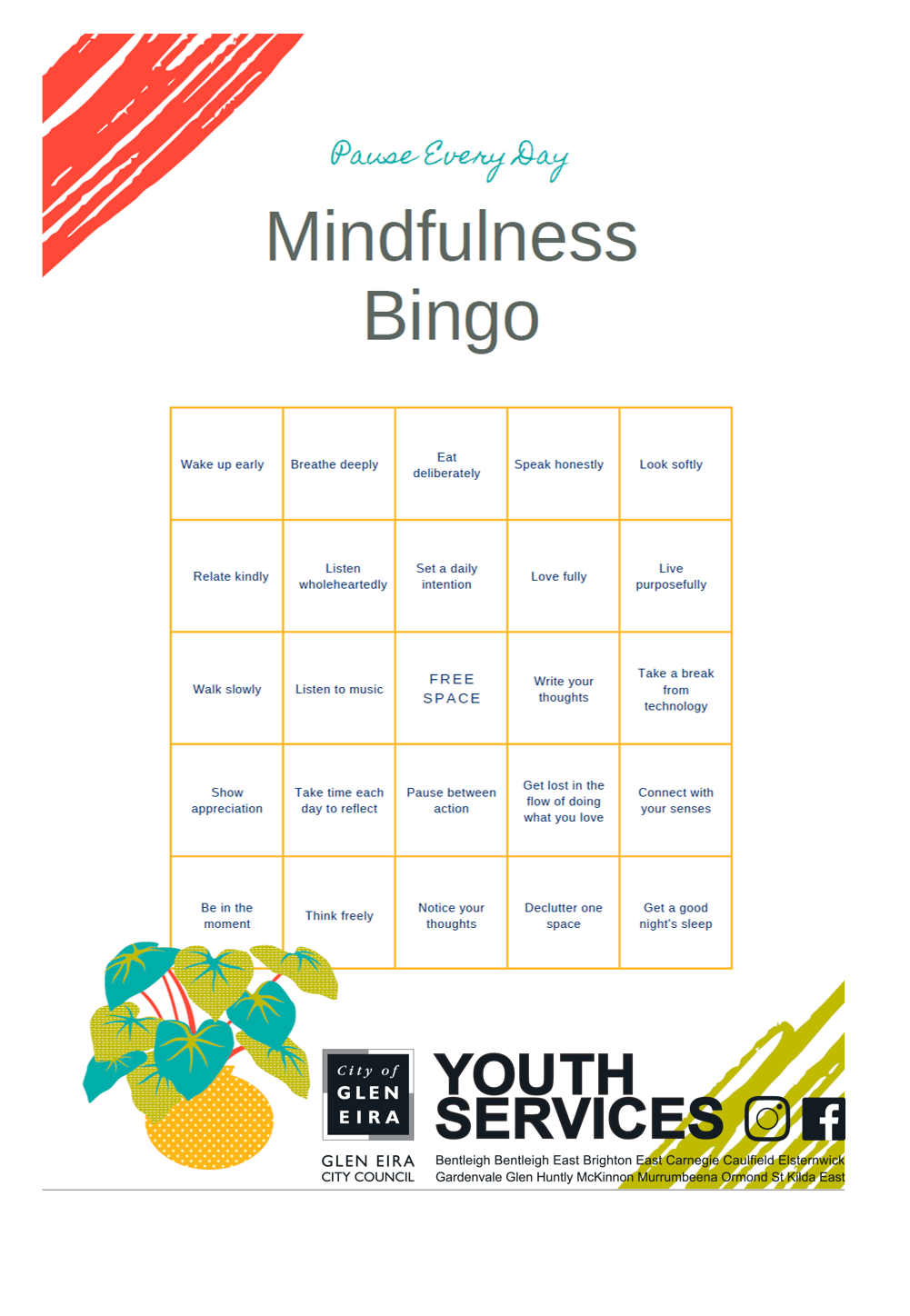 Short story prompts
Love creative writing but are struggling to think of new things to write about? Our prompts are a great way to get your creativity flowing.
Don't forget to send through your final piece to the Youth Services team for your chance to be featured on our Instagram page or even our City of Glen Eira News Paper.
Music is for everyone
Have you ever heard of junk percussion? If you have a bucket, you can become a bucket drummer! Check out some of the videos available to learn how to be a percussion drummer from home. 
We would love to see the progress you make! Send a short 1-minute video to our Youth Services team of you playing your junk or body percussion.
See how to become a junk percussionist
Inspiration for the kitchen
Having trouble deciding what to have for dinner each night? Do you always forget ingredients when your at the supermarket?
Find our Weekly Meal Plan and Shopping List template as a tool to assist you in pre-planning your meals to help you feel more organised.
Feeling you need a little more inspiration? See our recipe and learn how to make a healthy poke bowl at home.