Robyn Cottew. Icons of Japan
A journey through the traditions, culture and icons of Japan, seen through a unique Japanese cutting art technique.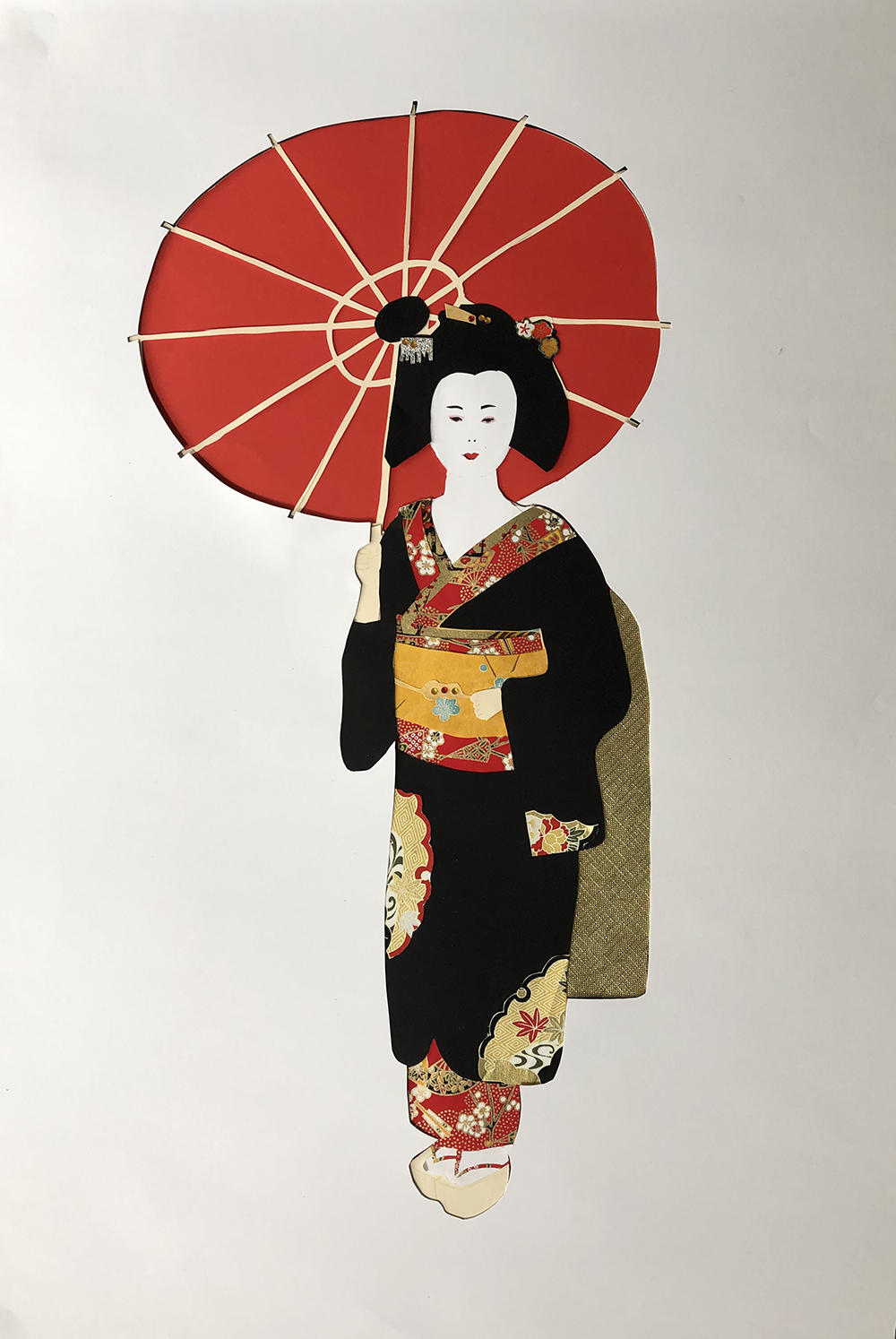 Using traditional Japanese papers and fabrics, the artist explores Japanese cultural identity through themes of old and new, traditions, architecture and gardens, festivals and icons. Popular and also lesser known icons of Japan will be referenced, along with stories to inform and capture the audience.