Every October, Walk to School encourages Victorian primary school kids to walk, ride or scoot to and from school.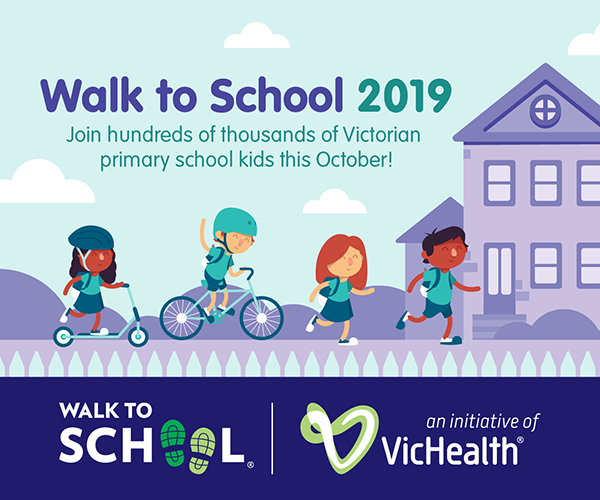 It's a great way to help students learn healthy habits and achieve the recommended 60 minutes of physical activity, every day. Active travel options to and from school are also a great opportunity to connect and chat with your kids, plus meet up with other local families along the way. If you can't walk all the way, your child can still get involved – simply drive part way and walk, ride or scoot the rest!
We are running an Active Schools Competition for the duration of VicHealth's Walk to School 2019 program.
Download a copy of our terms and conditions for the Active Schools Competition.