New Carnegie Community Space (296-298 Neerim Road)
Construction of a new community open space at this site is anticipated to commence in early 2021.
Background
We purchased the warehouse at 296–298 Neerim Road, Carnegie in August 2017 and the property settled in early 2018. With frontage to Neerim Road and a border with the Council-owned Shepparson Avenue car park, we considered it to be a strategic purchase that supports the long-term goals set out in the Carnegie Structure Plan.
For more information, see the meeting agenda and minutes for the 27 November 2018 Council meeting.
Following the demolition of the old disused warehouse in 2019, we engaged with the community in August and September 2019 to determine how the space should be designed and what people would like to see it used for. We spoke to residents, visitors and traders and heard a diversity of views for the space. Thank you to those who provided feedback! 
To view the Engagement Summary Report and to sign up for updates, visit the New Community Space for Carnegie project webpage.
The new open space
Situated close to the Carnegie Library and the Koornang Road shops, our design is for a space with greenery and seating that provides much-needed every day open space for locals to enjoy, meet others, study or relax in the Carnegie centre. Flexible and open, the planned design will also enable activation, with events and activities able to be held in the space. These could include community activities, or as market-style trading, helping to encourage people back to the centre and supporting our local businesses.
What was previously an old disused furniture warehouse and has for some time been an empty block of land will be transformed into a vibrant, safe and activated place.
Current status
Construction of the new space will begin in January 2021 with an anticipated opening date for mid-2021.
View a copy of the finalised new Carnegie Community Space concept designs (PDF, 1Mb).
For questions regarding the new community open space in Carnegie, contact our City Futures Department on 9524 3333 or cityfutures@gleneira.vic.gov.au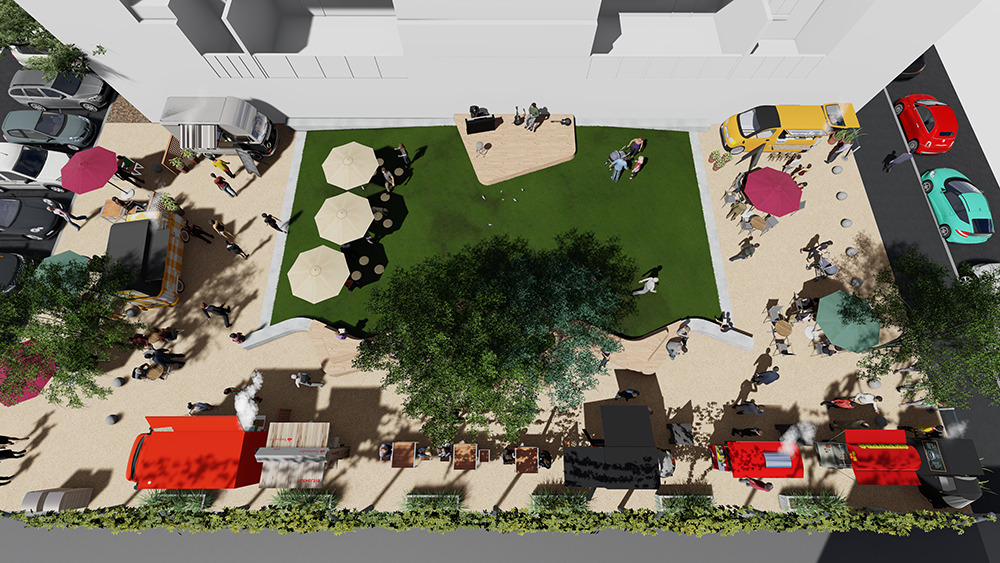 ---