Princes Park playground renewal
We are keen to hear your thoughts on the proposed Princes Park play space design by completing a short survey.
We are seeking financial support from the State Government through the Community Sports Infrastructure Stimulus Program to upgrade the play space at Princes Park.
We have prepared a proposed concept design for the new play space, which will be located where the current play space is.
The proposed play space will include an upgrade to the playground area as well as to the active recreation space (eg. basketball) and the seating and shelter areas.
The upgraded play space aims to enhance the existing play features to provide new and exciting play elements and extend the opportunities for other ages and interests.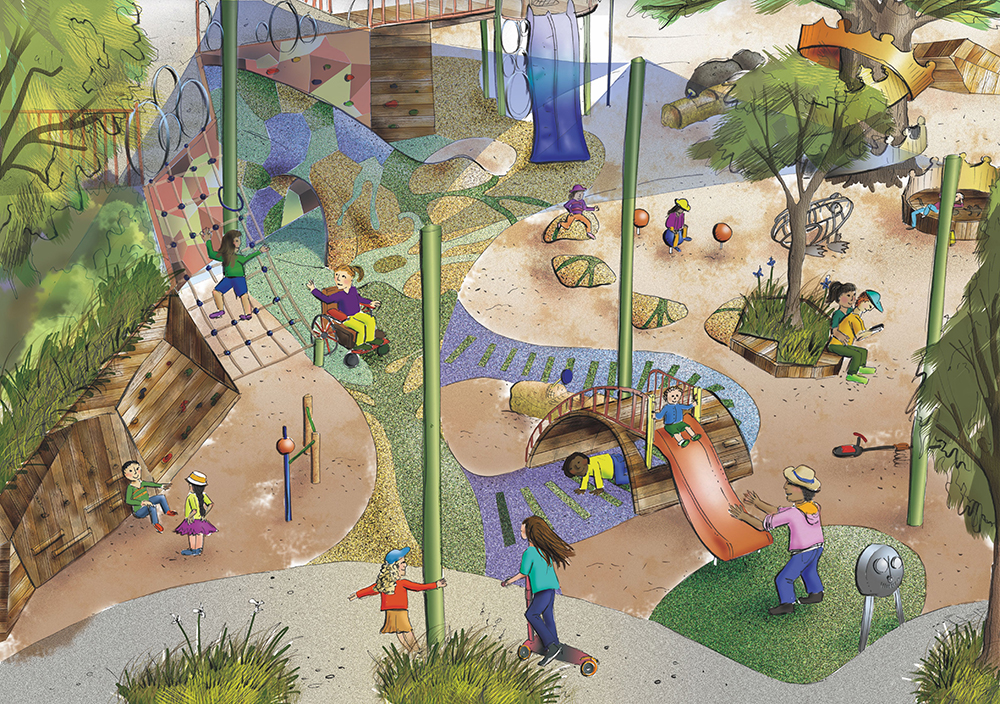 The proposed play space upgrade will:
retain the mature trees and plantings, the public toilet, the climbing dome and the shade sails
relocate the BBQ and shelter areas, the basketball court and seating areas
introduce new equipment such as nature and imagination play, climbing and scrambling walls, new slides and seating, parkour bars, a netball ring, and a pathway for scooters and skaters.
The overall concept design is shown in the attached Image 1 – Proposed Princes Park Play space (PDF). To assist with understanding the proposed design, the following images are also supplied:
Project timing. It is important to note that if we are successful with funding from the State Government, the play space construction will be undertaken during 2021/22. However, if we are unsuccessful in obtaining funding, this project will be included as part of a future Council Budget.
Playgrounds are for everyone. We encourage you to complete the short survey with your child/ren or other members of your household as appropriate. We would ideally like to get as much feedback from as many ages and interests as possible to ensure Princes Park is fun for everyone!   
This consultation closes on Sunday 21 February 2021.