Extended outdoor dining in Glen Eira
Have your say on our extended outdoor dining parklet program.
In October 2020, we sought views from traders and the community on the use of public space to:
support businesses to cope with COVID-19 capacity restrictions;
support community safety; and
contribute to the look, feel and vibrancy of our shopping areas, to welcome and invite people to shop locally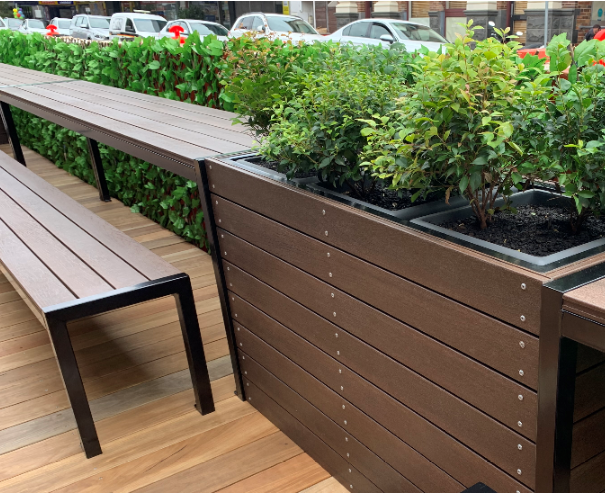 From the positive feedback we received, we introduced a new parklet program.
A parklet is a temporary outdoor dining space that uses approved on-street car parking for extra chairs and tables, allowing a business to safely extend their trading area beyond the footpath.
To help us assess the program, we're seeking feedback from:
Share your views by taking part in a survey.