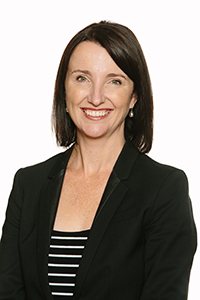 I'm pleased to share with you our latest Quarterly Performance Report - for the third quarter of 2018-19. This report provides an overview of how we are tracking against key performance measures and provides transparency on the progress made in delivering our commitments to community in the 2017–2021 Council and Community Plan.
Council is a complex business providing over 120 different services, to our population of over 151,000 residents. Every year we receive approximately 240,000 phone calls and raise more than 171,500 service requests. Through this report we want you to feel informed about the things that are important to you and have the confidence that we are delivering on our promises.
As you will read in the coming pages, our financial position remains very healthy, with a forecast operating surplus for the year of $24.26 million; reflecting a positive variance against budget of $5.6 million. In the Financial Overview sections of this report you can read more about the reasons for this variance.
Progress worthy of noting this quarter includes:
Council released a Social and Affordable Housing Strategy Discussion Paper for community engagement and feedback;
Council endorsed the Nature Strip Planting Guidelines; and
Council adopted the Outer Circle Railway Lines Park Management Plan on 19 March 2019.
We have also been busy improving our Recreation and Open Spaces. Works this quarter have included:
Completion of 5 new cricket/multipurpose training facilities at Moorleigh Community Village, Bentleigh East;
Turf cricket pitch and drainage upgrade at Bentleigh Reserve;
Upgrade of the netball courts at Duncan Mackinnon Reserve;
An upgrade of sportsground lighting at McKinnon Reserve, McKinnon;
Upgrade of play equipment at Wattle Grove Reserve; and
Construction of a new sensory garden at Rosanna Street Reserve, Carnegie.
These are just some of the services, events, projects and programs delivered by Council this quarter that we hope you are now enjoying and that together contribute to the City of Glen Eira being a great municipality in which to live, work and raise a family.
I hope you find the information in this report helpful in understanding the work of Council and tracking our progress in delivering our priorities. If you have feedback, please don't hesitate to email me at mail@gleneira.vic.gov.au
Regards,
Rebecca McKenzie
Chief Executive Officer